EXCITING LUBRICANT PLEASURE ID 130ml
Tax excluded
Entrega: 24h a 72h*
Description
Pleasure Id based lubricants manufactured medicinal water, Ginko Biloba includes components such as menthol or that enhance the pleasure at the same time lubricating, the power sensitivitythe woman at the same timecausesmore erection in men P>
Suitable for Toys
Compatible with condoms
Water-based medicinalMejora masturbation P>
Suitable for latex allergy
Increases sensitivity
no stain
Id Lubricant born in 1993, and his 20 years of experience are a guarantee of success, in 1998 through an agreement with the porn film industry in North America have been number 1 in the US, manufactured with strict quality controls and perfect raw materials, the best Aval are your customers, your sales and your history and make Id Lube one of the best brands of lubricants in the world.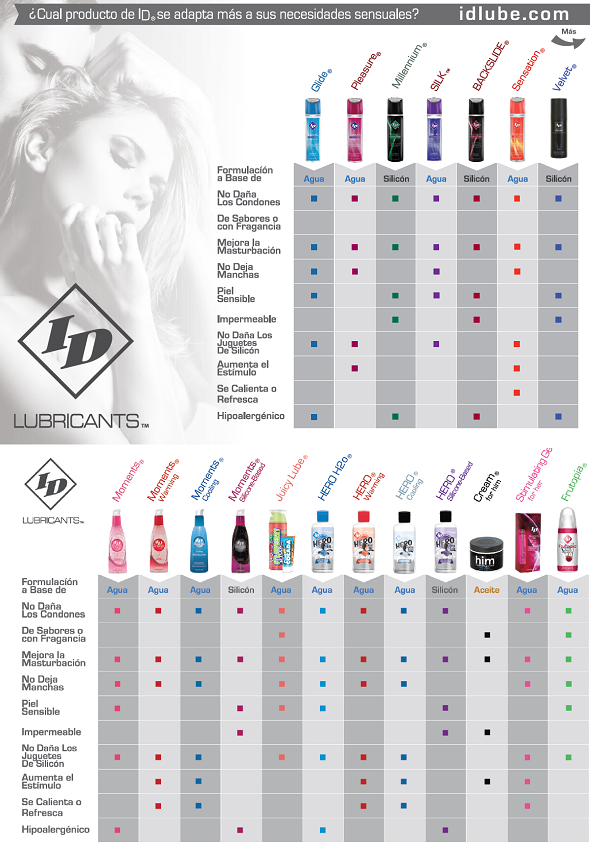 Reviews
No customer reviews for the moment.
Related products
(There are 16 other products in the same category)
News EXCITING LUBRICANT PLEASURE ID 130ml
id lubricants buy id lubricants erotica shop
2018-01-11 Id lubricants buy id lubricants erotica shop | madison sex shop online webfont. Shopping in Madison is easy and fun, free shipping * and discreet package. The best prices and online offers and the best collection of sexy seasonal clothes with all fashion trends.
---