WILD CHERRY ID JUICY LUBE 108ML
Tax excluded
Entrega: 24h a 72h*
Description
WILD CHERRY ID JUICY LUBE 108ML WILD CHERRY ID JUICY LUBE 108ML Strong>
EXQUISITE Id Juicy Lube lubricants are manufactured with really good flavors, become a perfect complement to sex. P>
Come, taste and feel all !! Now it is no longer an excuse to play with oral sex, thanks to Id Frutopia, these lubricants enhance sex by providing a degree of lubrication perfect. P>
Do not carry sugar and are sweetened naturally with added fruit, it is perfect for people with diabetes or problems with sugar, without parebabenos and compatible for people allergic to latex. P>
They are totally transparent, non-staining.
Cherry Flavor
Container 108 ml
Id Lubricant born in 1993, and his 20 years of experience are a guarantee of success, in 1998 through an agreement with the porn film industry in North America have been number 1 in the US, manufactured with strict quality controls and perfect raw materials, the best Aval are your customers, your sales and your history and make Id Lube one of the best brands of lubricants in the world.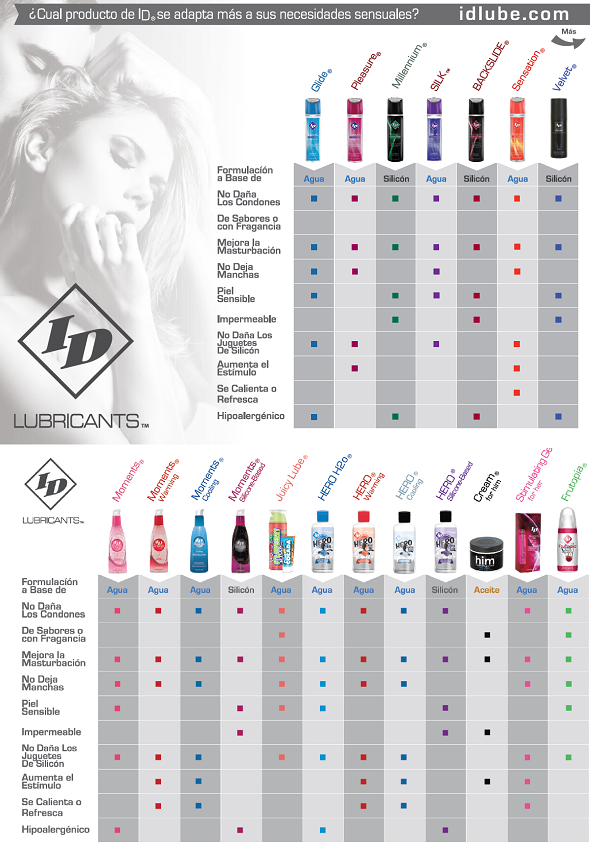 Reviews
No customer reviews for the moment.
Related products
(There are 16 other products in the same category)