ID JUICY LUBE PINA COLADA 12ML
Tax excluded
Entrega: 24h a 72h*
Description
The reason ID Juicy Lubes are the undisputed flavoured lube champions of the world is they look and taste absolutely great!
Bursting with flavours that really are good enough to eat, Juicy's oasis of thirst quenching varieties will satisfy even the most insatiable cravings for scrumptious sex play. And to top it all they are sugar free so no calories, which means you really can have your cake and eat it!
12 great tasting flavours that really taste of what they say on the pump. These lubes are water based and condom friendly. Further more they have a clear non staining formula.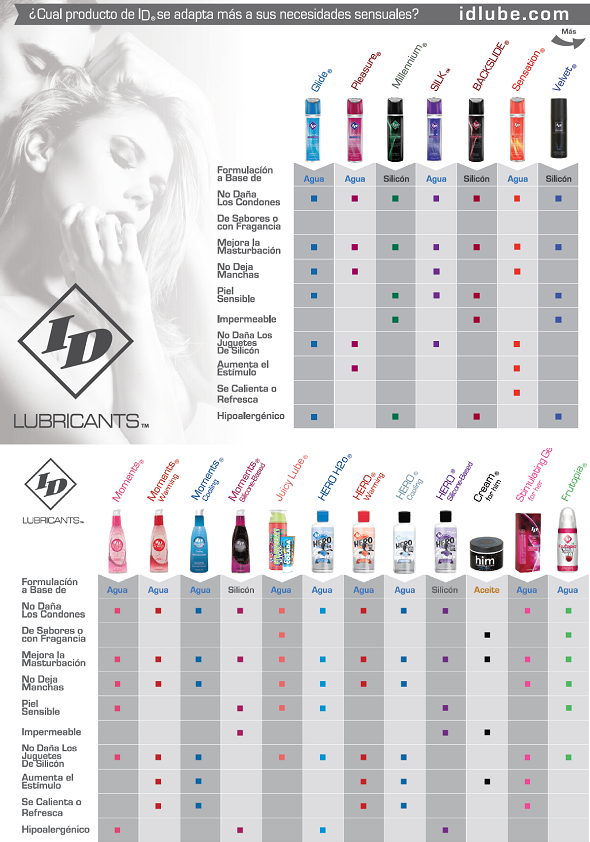 Reviews
No customer reviews for the moment.
Related products
(There are 16 other products in the same category)
Videos ID JUICY LUBE PINA COLADA 12ML
Paint - Travis Garland ft. Jojo + Lyrics - YouTube
---
News ID JUICY LUBE PINA COLADA 12ML
seven feng shui tricks to attract money to your house
2017-11-07 At home and in feng shui water symbolizes money, so if you lose water, you lose money. To avoid this problem you should check all the faucets of your house very well and you should get rid of anything that has stagnant water. That is, at least, another of the commandments of feng shui, which advises a bell that works well, keep the entrance impeccable, place a nice mat and plants around. We show you the five definitive tricks to avoid that a you go through the floor of your home.
---